Cornwall is a county in England, United Kingdom. It is in the southwest of the country. The map of Cornwall shows its stunning natural beauty, long past, and unique cultural identity.
Cornwall is a peninsula bordered on the north and west by the Celtic Sea, on the south by the English Channel, and on the east by Devon. Its littoral is approximately 400 miles long and is comprised of dramatic cliffs, sandy beaches, and picturesque coves.
Map of Cornwall: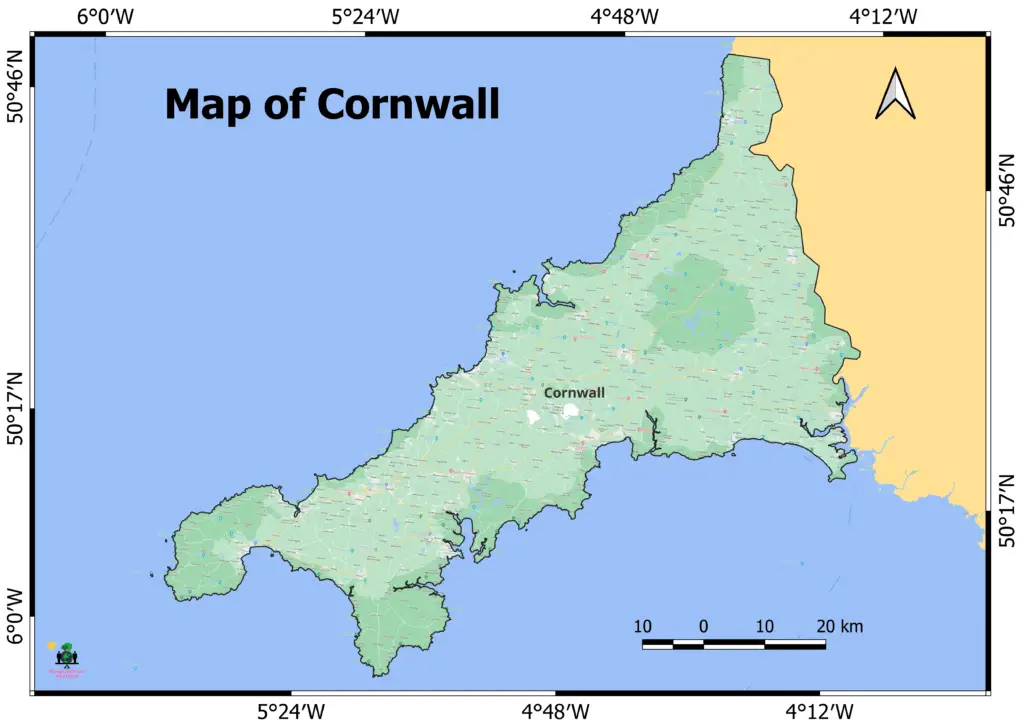 Landmarks: The county is home to several notable landmarks, such as Land's End, the westernmost point of England's mainland, and Tintagel Castle, which is associated with the legend of King Arthur. A renowned attraction is St. Michael's Mount, a tidal island with a medieval castle.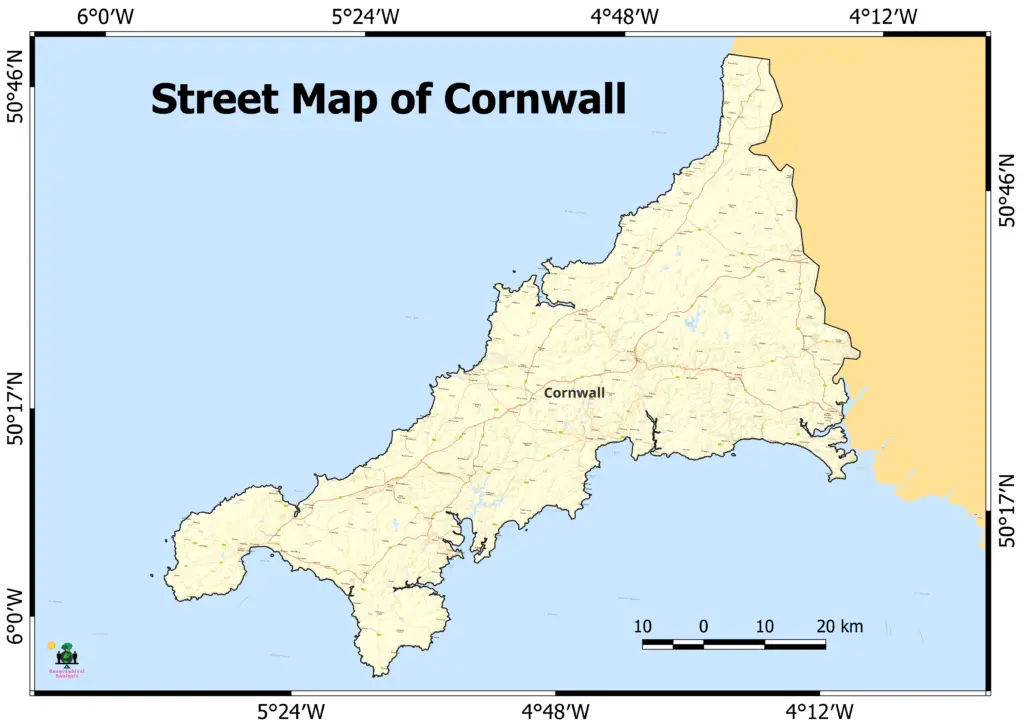 Cornwall has a deep connection to the sea, and fishing has been an integral part of its culture and commerce for centuries. Numerous coastal cities and villages retain their maritime character, and fishing continues to be a significant industry.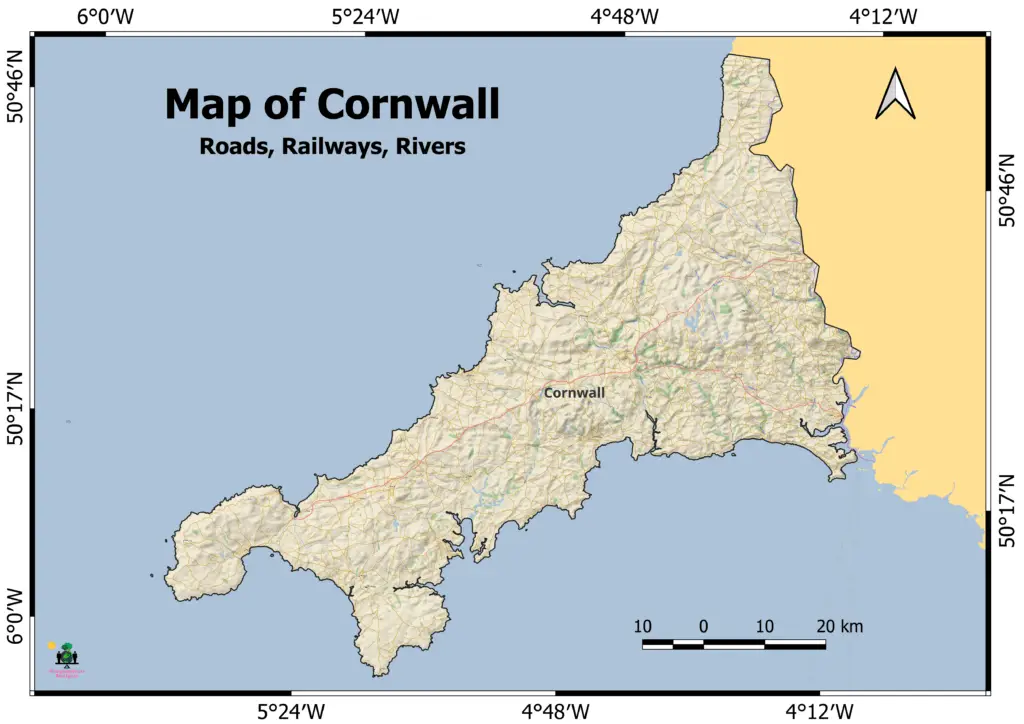 Cornwall is a popular tourist destination due to its picturesque landscapes, coastal activities, and historical locations. The county provides a variety of outdoor activities, such as surfing, hiking, and exploring scenic coastal paths.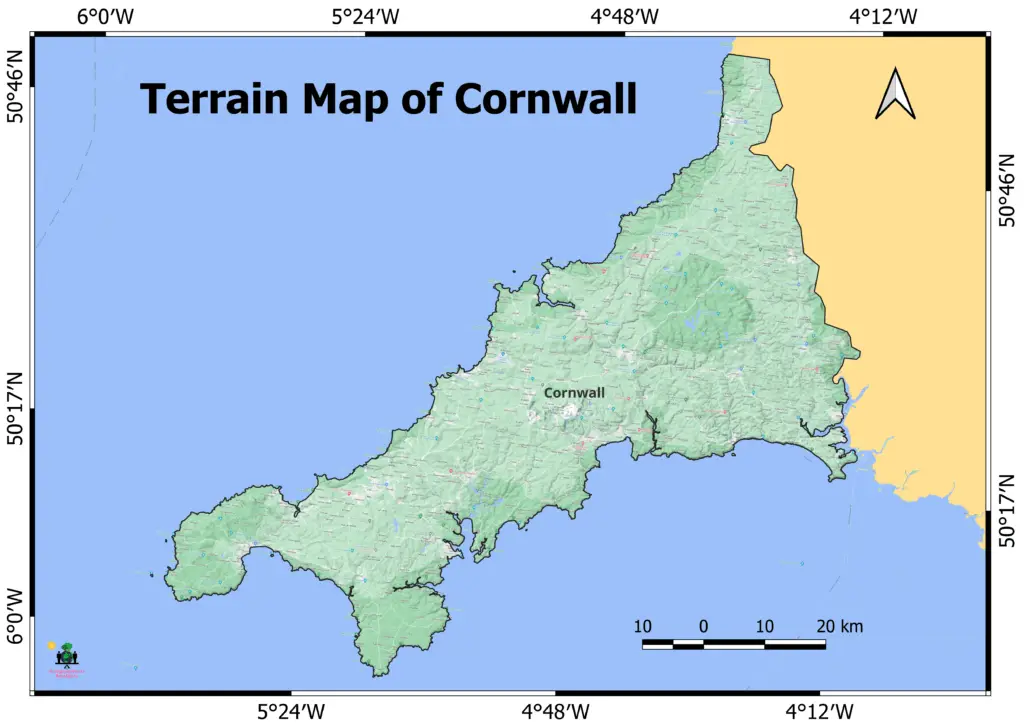 In addition to tourism and fishing, agriculture, mining (though not as extensively as in the past), and emerging industries such as renewable energy and creative arts contribute to Cornwall's economy.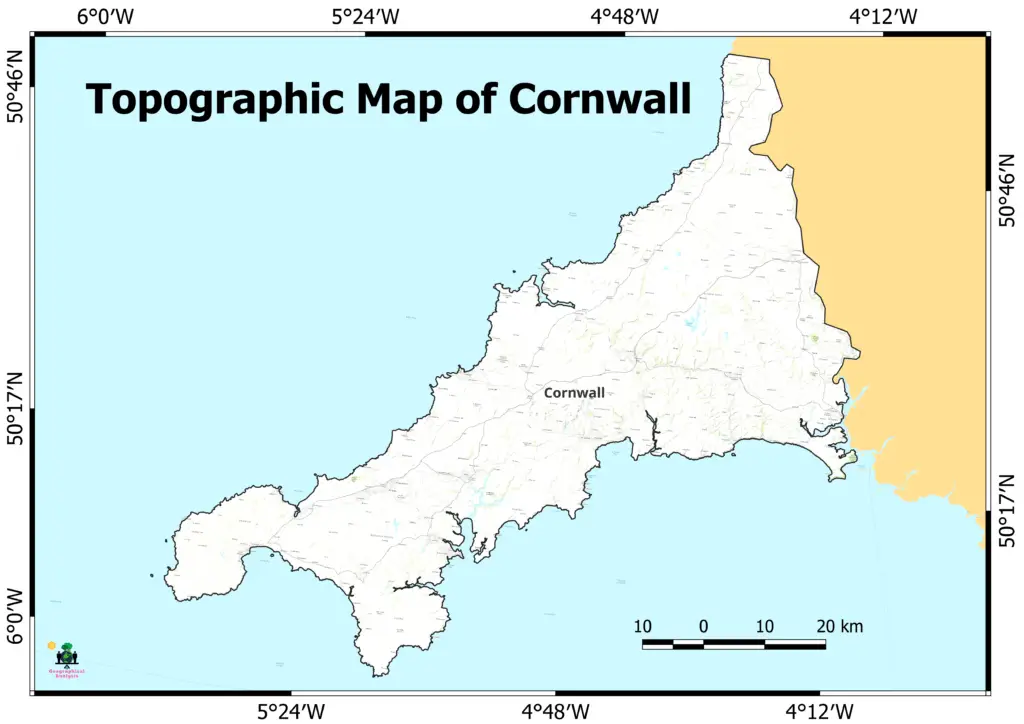 Download other maps of the United Kingdom:
N.B. The information provided in this blog post is intended for educational purposes only. The content is designed to offer general knowledge, insights, and perspectives on the topic being discussed.
Map layouts prepared on QGIS (open source software) using various maps of ESRI and Google.