As with any region, Essex can be depicted on a variety of maps, each map of Essex serves a distinct purpose and emphasizes different aspects of the county. Here are some examples of the different types of maps:
Topographic Map of Essex:
Topographic maps are great tools for hikers, scientists, environmentalists, and other people who like being outside. They give important information about the physical landscape, which helps people plan their trips, learn the geology of the area, and enjoy Essex's varied natural beauty.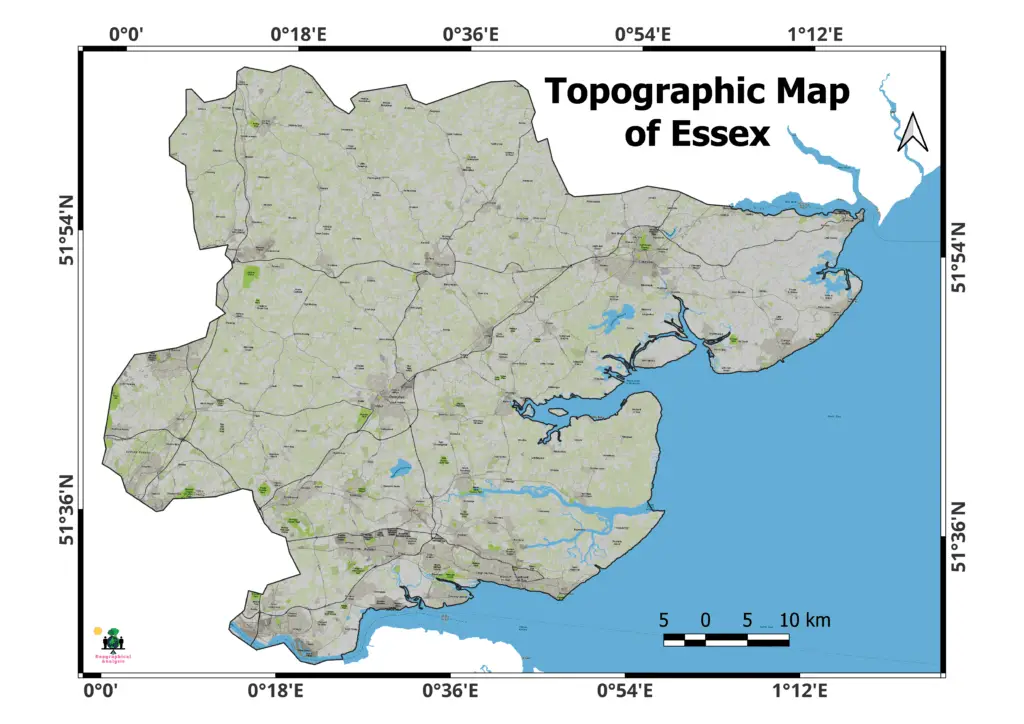 Street map of Essex:
Terrain map of Essex: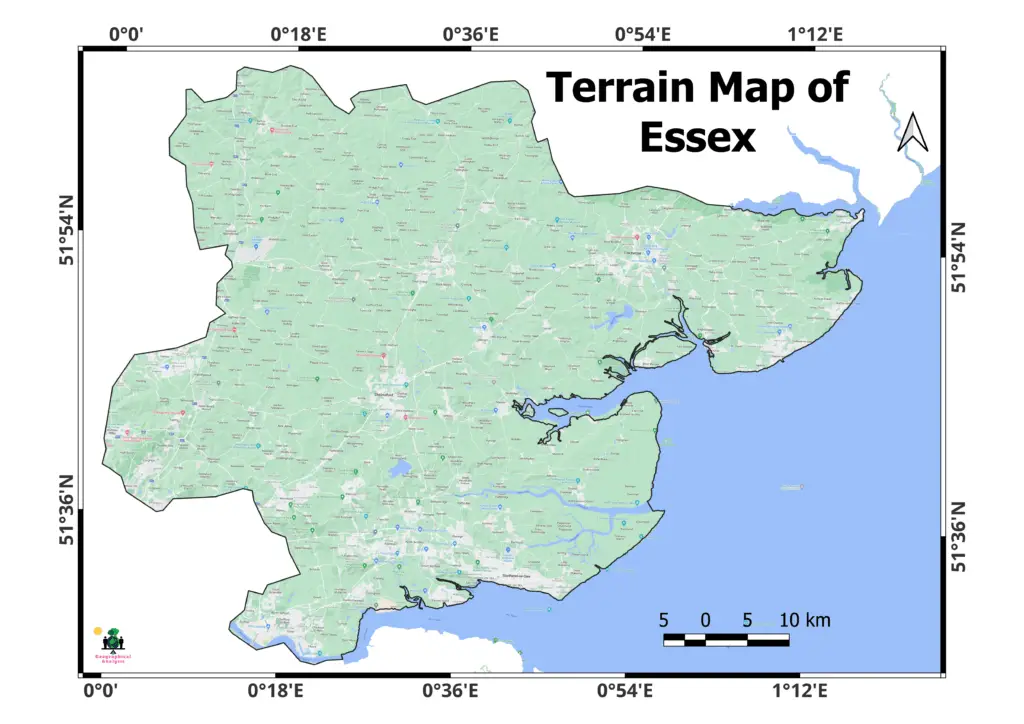 Network Map of Essex: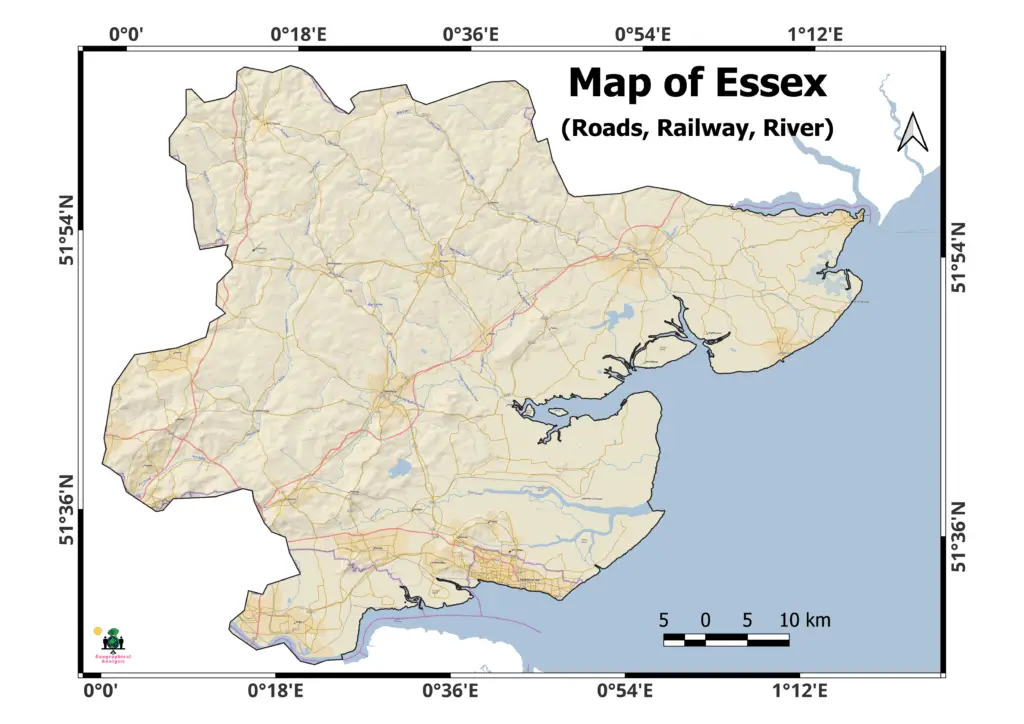 Google Map of Essex: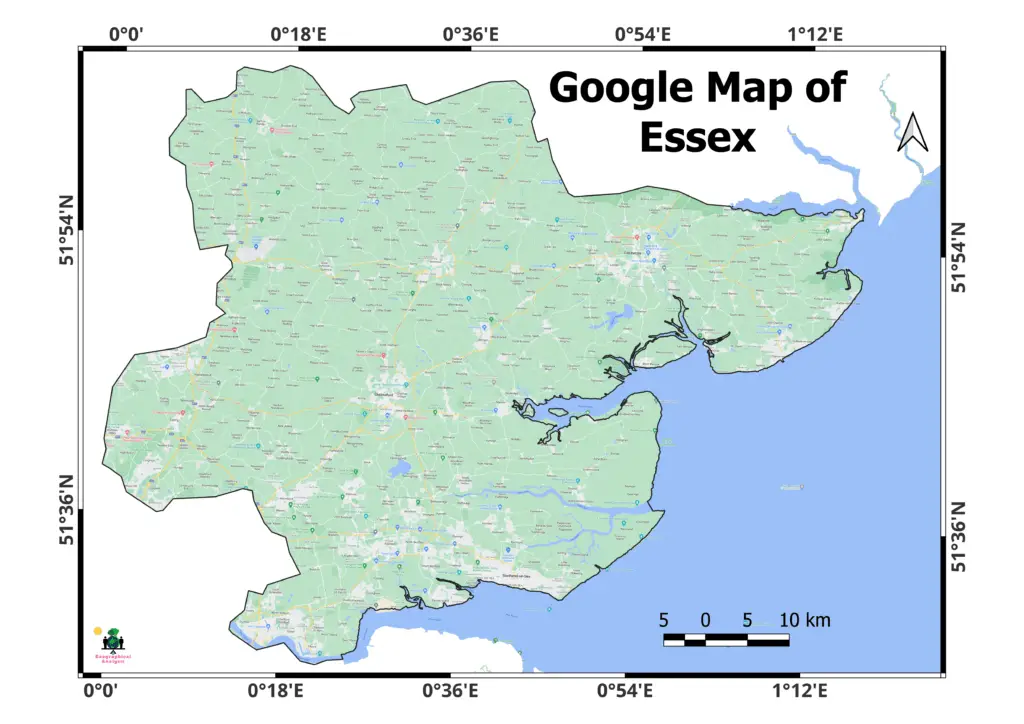 As of the most recent update in September 2021, there are fourteen local government districts in Essex. Within its boundaries, each district is responsible for providing a variety of public services and governing locally. Here are Essex's 14 districts:
Basildon
Braintree
Brentwood
Castle Point
Chelmsford
Colchester
Epping Forest
Harlow
Maldon
Rochford
Tendring
Uttlesford
Thurrock (Unitary Authority) 
Southend-on-Sea (Unitary Authority)
In addition to Southend-on-Sea and Thurrock, Essex is also home to two unitary authorities. These unitary authorities, unlike the other districts, operate without county council supervision because they serve as both a local government district and their own county equivalent.
Changes to administrative divisions are possible over time due to factors such as population growth, government reorganization, and local requirements. Consult official government sources or the Essex County Council website for the most current and accurate information available.
N.B. The information provided in this blog post is intended for educational purposes only. The content is designed to offer general knowledge, insights, and perspectives on the topic being discussed.
Map layouts prepared on QGIS (open source software) using various maps of ESRI and Google.