When planning a vacation, the United States is everyone's favourite nation because it has many unique cities and attractions. Here are the 10 Best Places to Visit in the United States.
However, planning a trip to the U.S. might be challenging because there is so much to see. Nevertheless, these are the top places to visit in the United States to see before you die, sometimes known as "bucket list" destinations.
It has big cities like Los Angeles, Las Vegas, Chicago, and New York City, giving people many ideas for culture, food, and fun. But look closer, and the American quilt reveals its astonishing variety: the fall's brilliant colours turning New England into a wonderland, San Francisco's gorgeous waterfront, and New Orleans' charming French Quarter.
Geography of the United States are very diverse in nature. These are some of the most beautiful places to visit in the United States. See America's top tourist destinations below.
Latest Stories:
This list introduces America's best and most popular places, from New York City hotspots to Washington's cherry blossom season. We also list the most amazing places to visit in the United States to help you plan your trip.
Here are the top 10 places to visit in the United States:
1. New York City, New York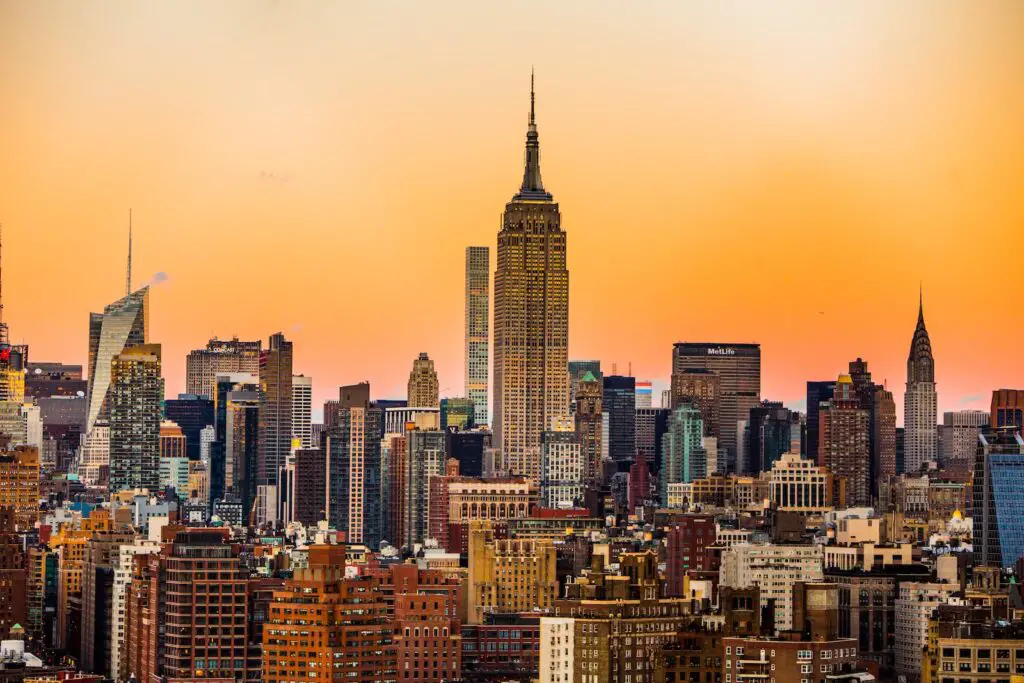 First-time visitors must see the Statue of Liberty, the Empire State Building, and Times Square. They're just a few of New York City's attractions. New York City, the "Big Apple," attracts local and international tourists.
New York's Metropolitan Museum of Art, Museum of Modern Art, Guggenheim Museum, Whitney Museum of American Art, and Frick Collection are feasts for art lovers.
Visit Washington Square, Greenwich Village, Rockefeller Center, Central Park, and Grand Central Terminal. Explore NYC's architecture or Brooklyn if you stay for more than a few days.
It remains a global fashion, theatre, food, music, publishing, advertising, and banking hub. Many Michelin-starred restaurants and fashion firms are in New York. Visit sites during the day and go to a Broadway show at night.
Famous for. Central Park, Statue of Liberty, Central Park, and Grand Central Terminal, Metropolitan Museum of Art, Top of the Rock observation Deck on Empire State Building, Rockefeller Centre.
New York is one of the most fabulous places to visit in the United States.
2. San Francisco, California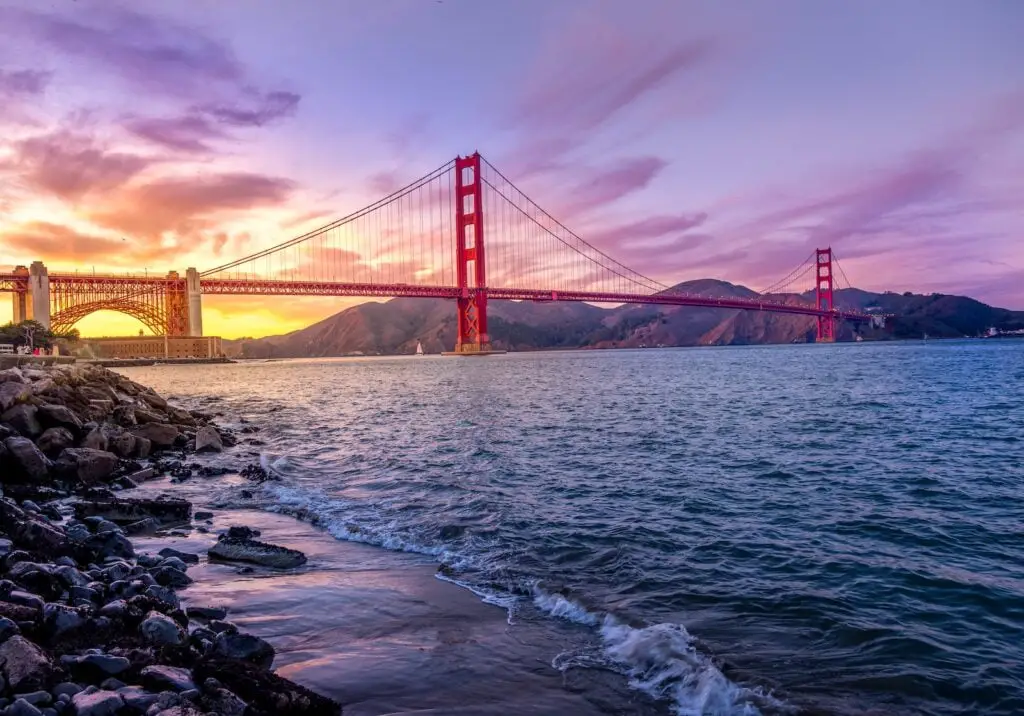 San Francisco is a gorgeous west coast city for couples, singles, and families. San Francisco has fantastic views, outdoor eating, lovely streets, and iconic sites. San Francisco is known for its famous sites, lovely streets, stunning views, and outdoor eating.
Alcatraz, Fisherman's Wharf, the Golden Gate Bridge, Chinatown, Golden Gate Park, and streetcar rides are popular tourist attractions.
San Francisco is best in the summer or fall, but the weather is mild year-round.
Take a cruise on San Francisco Bay, see Alcatraz, drive over the Golden Gate Bridge, visit Fisherman's Wharf, or ride a street car to see the city.
Famous for: Alcatraz, Fisherman's Wharf, the Golden Gate Bridge, Chinatown, Golden Gate Park, and streetcar rides
3. Grand Canyon, Arizona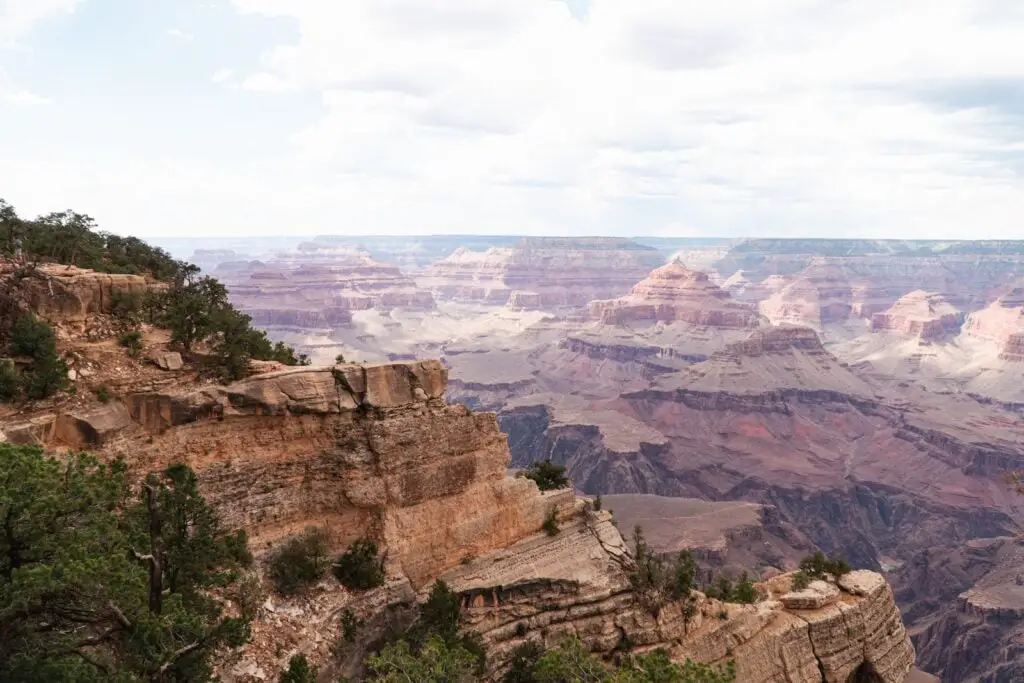 The Grand Canyon is a day's trip from Las Vegas, Phoenix, Sedona, and Flagstaff. Another alternative is to visit during a road trip through Arizona and adjacent states. The canyon is also accessible by train from Williams, AZ.
The south rim of Grand Canyon, the most visited part, is open year-round. Arrive in the spring or fall to avoid the summer crowds and beautiful weather. Due to severe snowfall, the canyon's north-rim road is closed in the winter.
For years, travellers have visited the Grand Canyon, one of America's top attractions. While looking out over the canyon walls to an endless horizon and unfathomable depth below, it's one of the best US trips.
A day's journey to the Grand Canyon is straightforward from Phoenix, Las Vegas, and other nearby cities. A few people drive through Arizona and nearby states to see the Grand Canyon.
Famous for: Devils Bridge, Out of Africa Wildlife Park, Blazin 'M' Ranch, Red Rock State Park etc.
 Don't miss this places because it is a unique place among 10 Best Places to Visit in the United States.
4. Yosemite National Park, California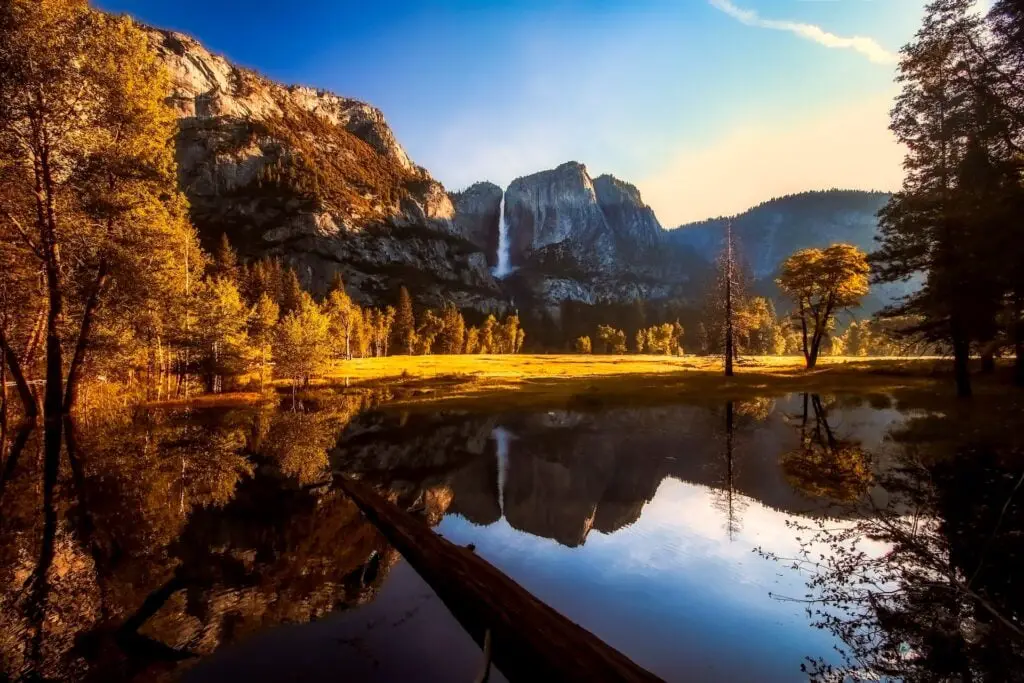 Yosemite National Park in Mariposa County invites visitors year-round. Explore Yosemite and Mariposa County's incredible landscapes, granite icons, breathtaking waterfalls, and exciting history. Yosemite National Park has something for everyone, whether it's your first time or your hundredth.
Yosemite National Park is famous for its waterfalls, granite monoliths, deep valleys, and old gigantic sequoias.
Famous for: Ancient granite cliffs, giant sequoia groves, lakes, mountains, glaciers, and waterfalls.
Yosemite National Park and its waterfall are great places to visit in the United States.
5. Houston, Texas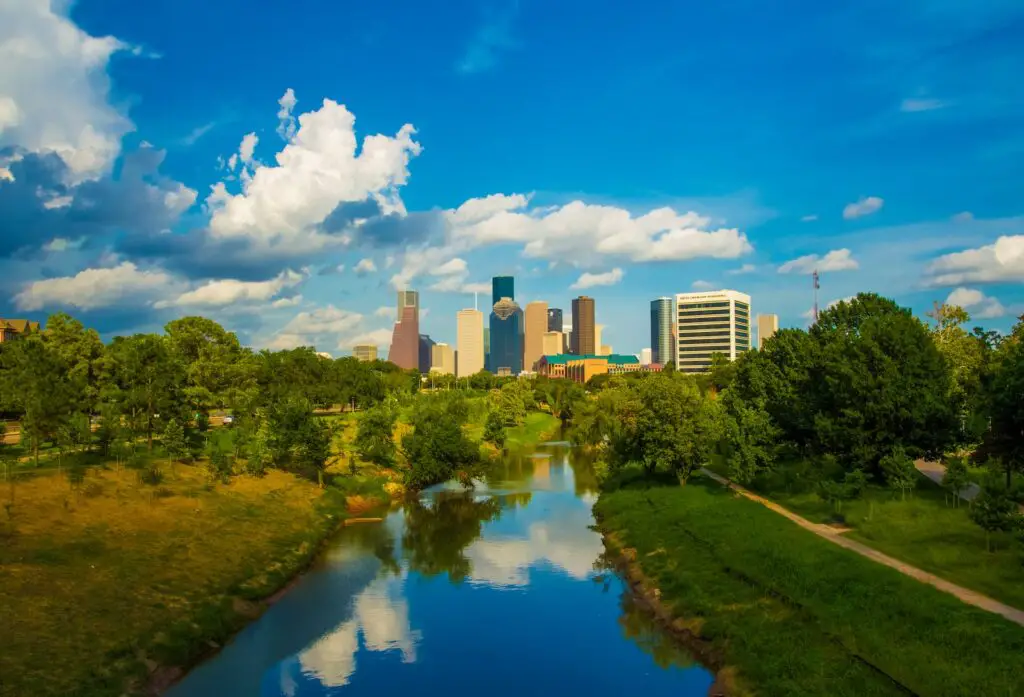 Houston, Texas, is excellent for a getaway with friends, couples, or families. With a well-connected flight network spanning the US and Canada, one can easily reach Houston to witness a sports match, wander around Houston's Museum District, relax by a pool at a luxury hotel, and eat delicious meals at luxurious restaurants. This city is currently known for its gourmet meals.
Houston's top attractions combine metropolitan scenery with American culture and history. Despite the city's moniker, there's much to see on Earth. There are excellent museums and an urban park with centuries-old buildings.
Houston has many family-friendly activities and lively nightclubs for adults. Here's a day's worth of Houston's best sights, tastes, and experiences.
Rent a bike or kayak and explore Buffalo Bayou or the city for a relaxing yet exciting experience.
Famous for: The Museum of Fine Arts, the Space Center Houston, Houston Zoo, Houston Museum of Natural Science, Children's Museum, Buffalo Bayou Park.
Hutson is a great places to visit in the United States.
6. Los Angeles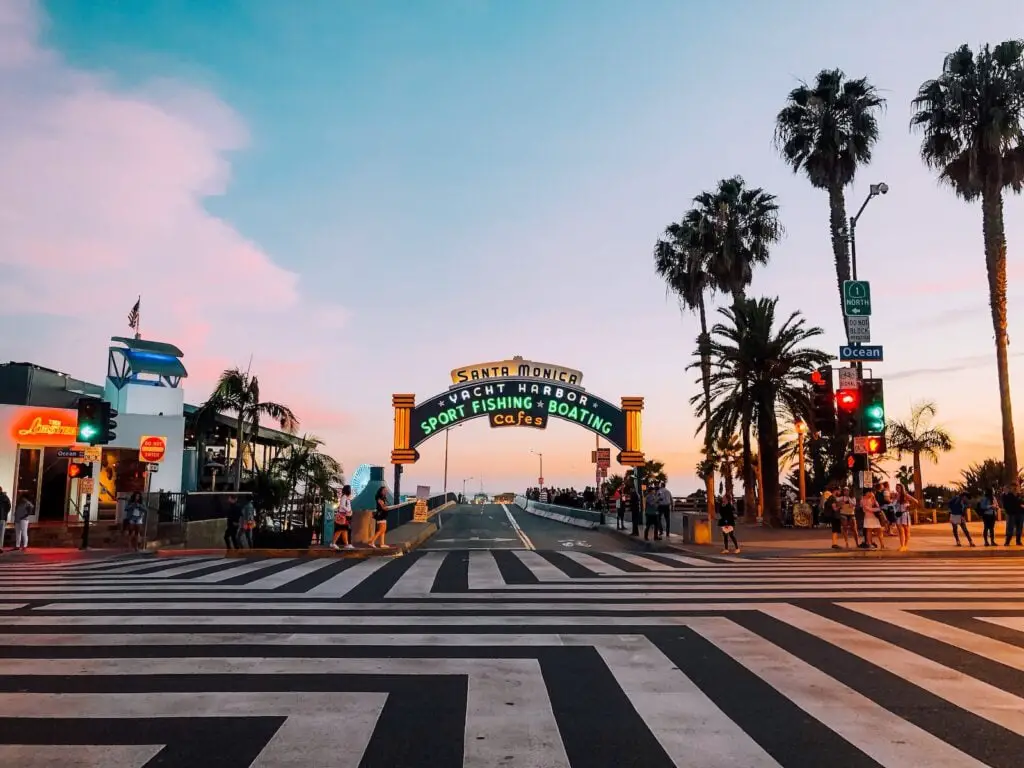 A constant influx of dreamers, achievers, and hustlers gives expansive Los Angeles lively energy. Studio tours provide insight into filmmaking techniques. Relax to acoustically excellent symphonic sounds in the Walt Disney Concert Hall. The hilltop Getty Museum features gardens and galleries. And stargazing? Take in the big picture at the Griffith Observatory or search for fashionable "stars" on earth at the Grove.
Los Angeles is at the top of the list of U.S. tourist attractions due to the allure of Hollywood and its celebrities and the warm Pacific Ocean breezes. For a lavish vacation in Los Angeles, look for the top hotels along the city's famous beaches, such as Malibu or Santa Monica. Then, go shopping on Rodeo Drive, explore Beverly Hills, and stroll down the boardwalk in Venice Beach, Los Angeles' most famous seaside district.
Famous for: Hollywood Sign, Paramount Pictures Studios, Santa Monica Pier, Universal Studio Tour, Original Farmers Market, Sunset Boulevard, Griffith Park, Rodeo Drive, Hollywood Walk of Fame, Venice Beach.
Los Angeles is a favourite place among 10 Best Places to Visit in the United States
7. Las Vegas, Nevada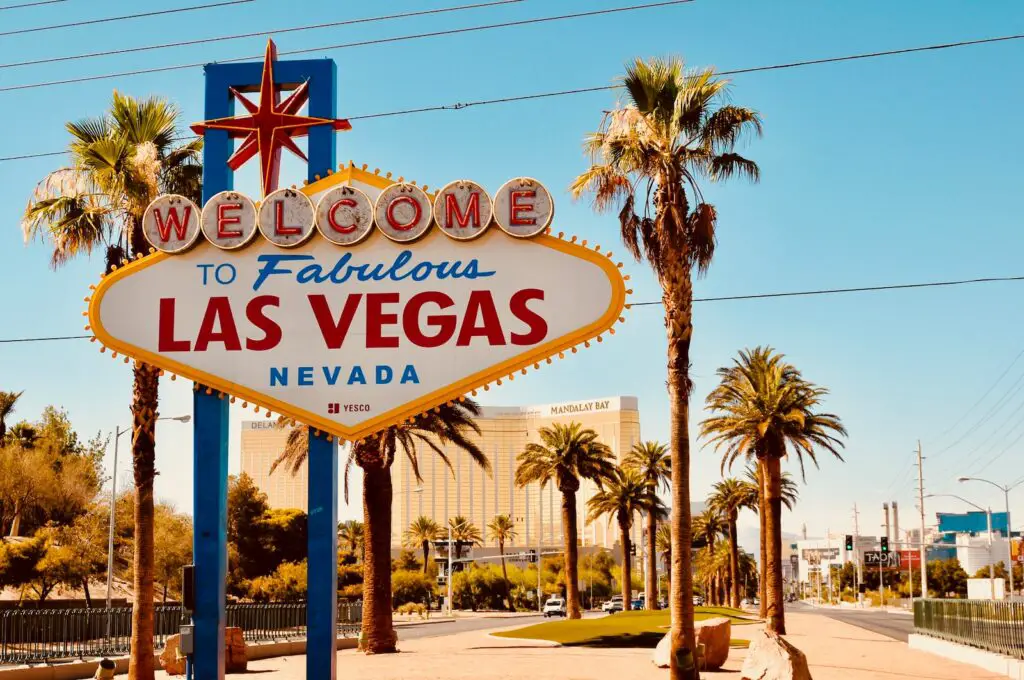 Las Vegas has plenty of entertainment, with some of the music industry's biggest acts performing nightly. Each resort has something to excite guests, from dancing fountains to erupting volcanoes. Cirque du Soleil is another unique experience.
Las Vegas's desert lights have drawn tourists for decades. With vast resort complexes and much to do year-round, this city has become famous for couples getting married and families relaxing by the pool.
Las Vegas has several entertainment alternatives because some famous music acts live here and perform to sold-out crowds. In addition, Cirque Du Soleil resorts offer everything from exotic dancing fountains to erupting volcanoes.
Most visitors to Las Vegas gamble at its casinos. Las Vegas is a desert oasis with world-class performances, shopping, and restaurants. Tour the MGM Grand, play at Planet Hollywood or see the Neon Museum's Las Vegas signage. So, of course, Vegas remains Vegas.
Famous for: High Roller, Hoover Dam, Red Rock Canyon National Conservation Area, The Mob Museum, Fountains of Bellagio, Neon Museum, and The Mirage.
8. Waikiki Beach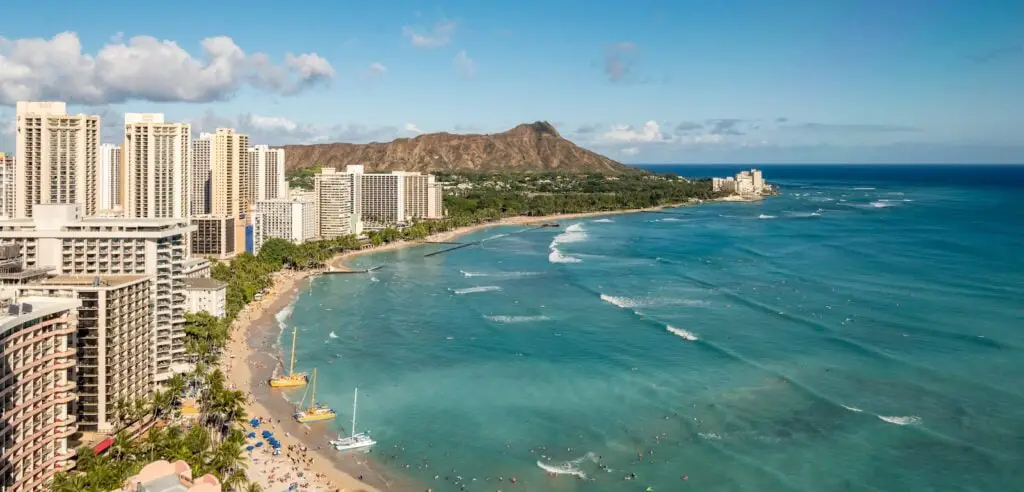 Waikiki, a tropical Pacific Ocean island with all the amenities of North America, is one of America's top beach getaways. It is a favourite US beach vacation. Waikiki, on Oahu, is known for its golden sand beach, hotels, and shops.
Rent a surfboard, test your talents in the waves, and then shop and eat well at night. Everyone—families, couples, and singles—will love this place.
After a day at the beach, you may shop and dine at the beach. Waikiki is ideal for families, couples, and individuals to unwind.
Famous for: Kahanamoku Beach, Honolulu Zoo, Kuhio Beach Hula, Iolani Palace, Island Vintage Coffee, Waikiki Surf Lessons, Fort DeRussy Army Museum.
Waikiki Beach is one of the most visited places to visit in the United States.
9. Miami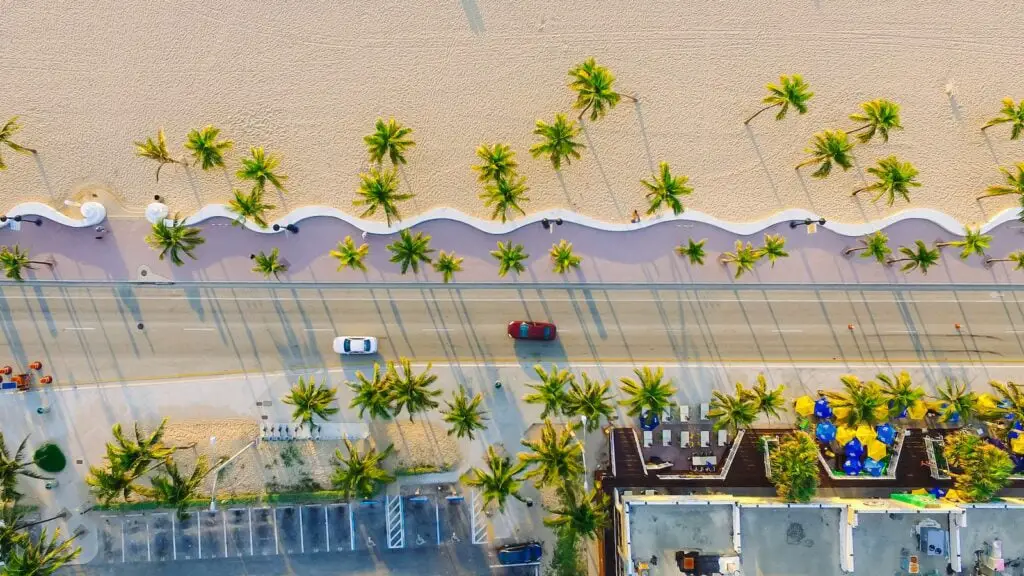 Miami is more than just a beach town. Florida, of course, has fantastic beaches, but Miami has a distinct atmosphere.
Some of the things that make Miami one of the best cities in the US are the Cuban atmosphere on Calle Ocho in Little Havana, the 1930s-style Art Deco District in Miami Beach, the never-ending parade of sports cars on Ocean Drive in the evenings, and the beach scene in South Beach in the summer.
On a day trip from Miami, you may visit the distinctive marsh of Everglades National Park to witness alligators, turtles, and birds.
Famous for: Everglades National Park, Perez Art Museum, Biscayne National Park, Vizcaya Museum and Gardens, Venetian Pool, Wynwood Walls, Zoo Miami, Miami Seaquarium.
10. New Orleans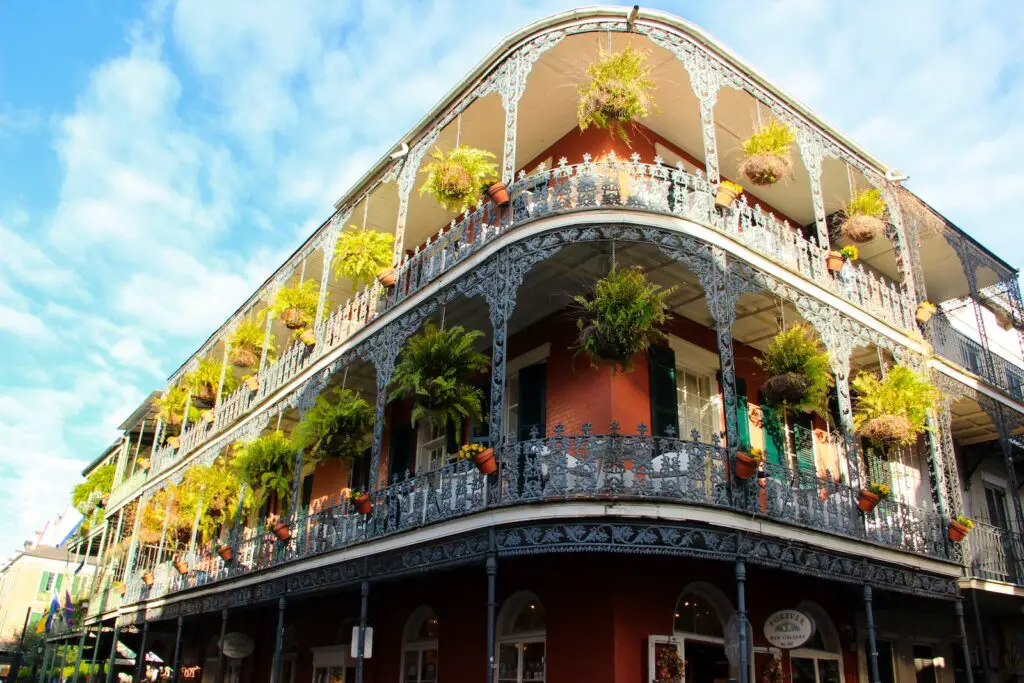 New Orleans has several attractions. The city's different cultures and Spanish and French influences can be seen in its art, architecture, history, and culture. Cajun and Caribbean cuisine and calming jazz music await visitors here. Visit the French Quarter and the unique architecture of the buildings and monuments in this region. You look, French, not American. This neighbourhood stands out. Visit this city for a long weekend to see some stunning views and architecture.
Mardi Gras is a great time to visit this city because of its extravagant floats. People travel down lit streets, consume delicious food, and enjoy endless parties in colourful costumes. From December through May, one of America's top destinations has good weather, making sightseeing easier.
Festivals, French roots, and "laissez-faire" make New Orleans a unique and popular destination for American and international tourists. New Orleans has many ways to "let the good times roll," from Mardi Gras, the city's most fabulous party, to Jazz Fest, the world's most esteemed jazz festival. Stay in the French Quarter near Bourbon Street and famous restaurants for the whole experience. It's also close to Frenchman Street's live jazz.
Famous for: French Quarter, Bourbon Street, Audubon Park, Preservation Hall, Museum of Art, Moonwalk Riverside Promenade, Swamps, Museums, Voodoo Museum, St. Louis Cathedral.
According to travel experts, these are the most incredible 10 Best Places to Visit in the United States. This list should help you discover America's best.
Stories: