Rajasthan map showing district boundaries on its and various political boundary. Rajasthan is a state in northwestern India. It is the most populous state and is known for its rich history, vibrant culture, and various landscapes. Rajasthan's capital city, Jaipur, is also known as the "Pink City" because of its characteristic pink-colored structures.
Download Rajasthan Map in High Resolution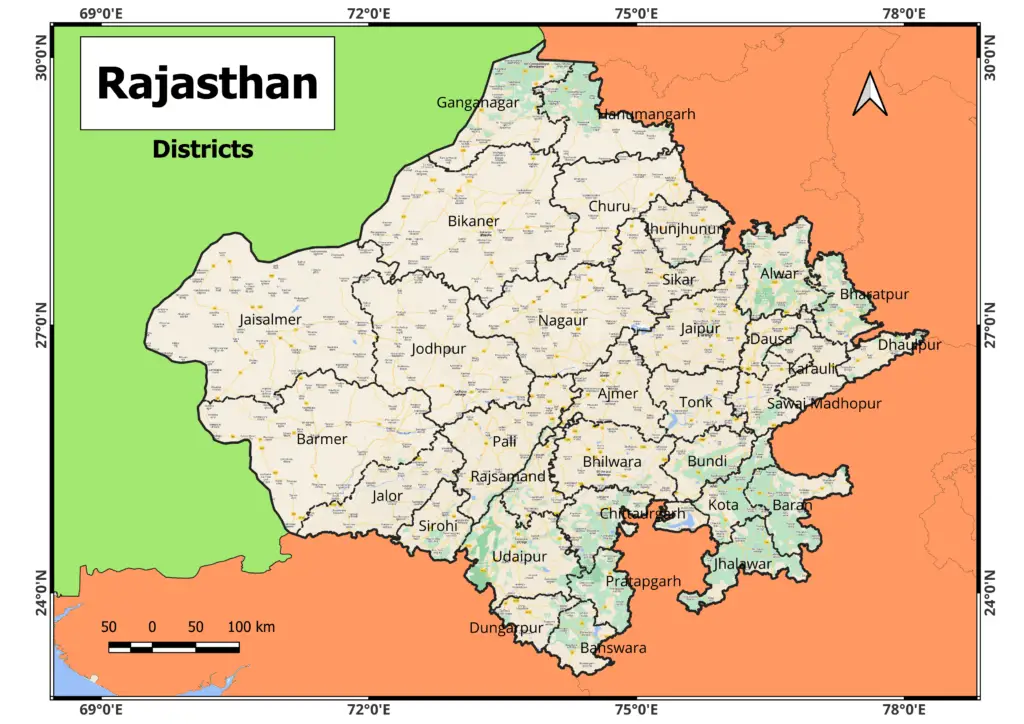 Rajasthan Blank Map Download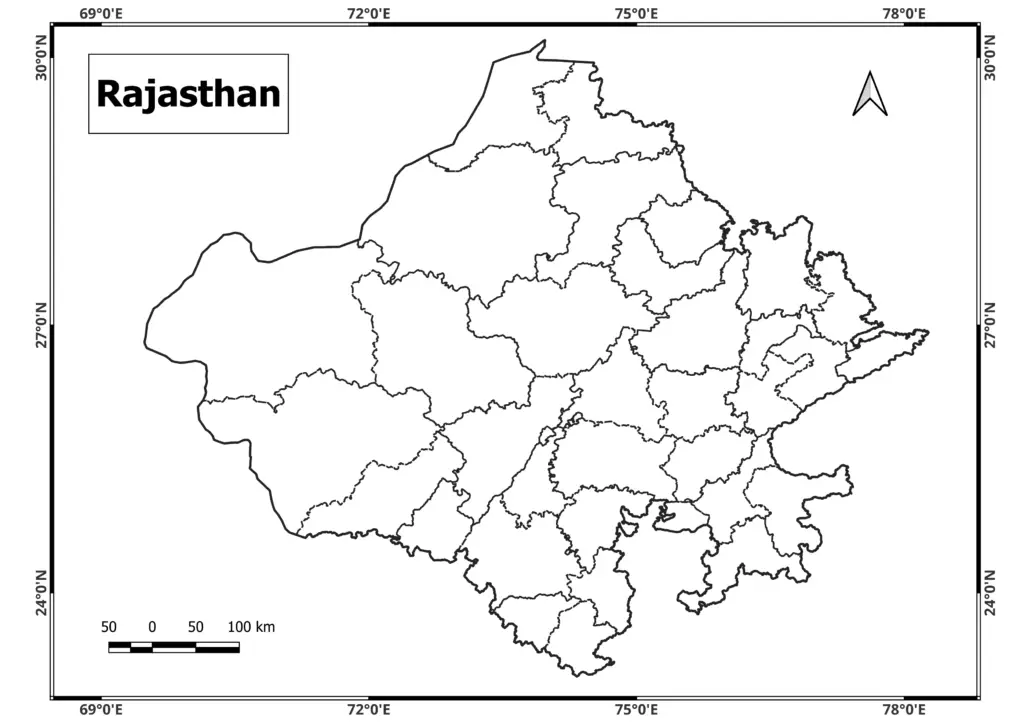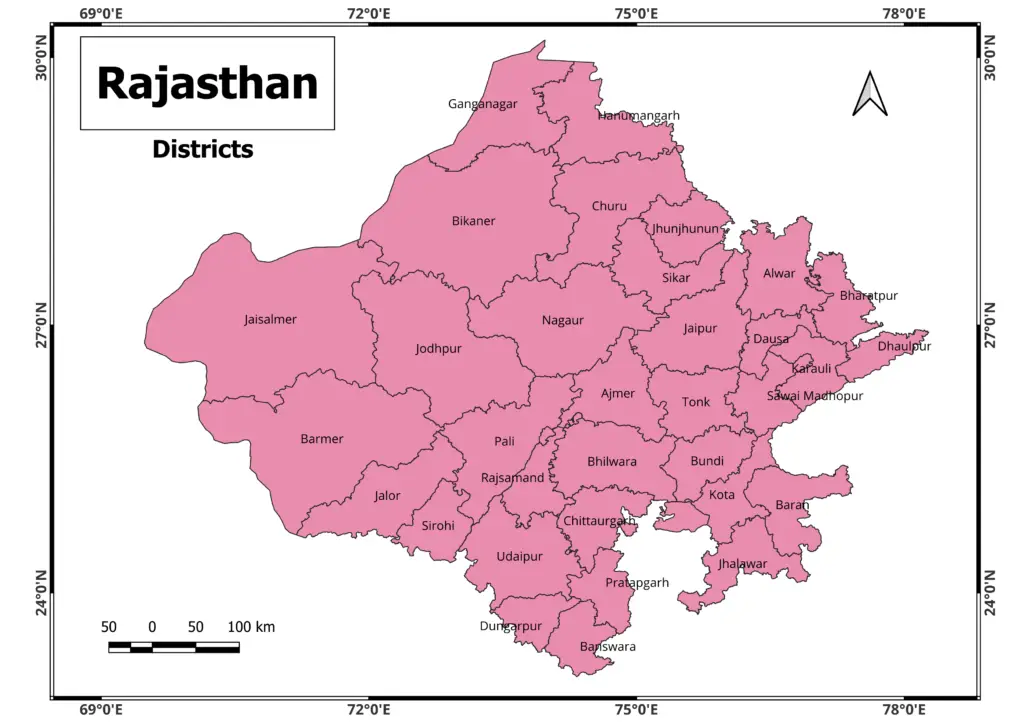 Rajasthan Map pdf download
Rajasthan is well-known for its magnificent forts, palaces, and Havelis, which bear witness to the state's rich past and royal legacy. The Hawa Mahal, Amer Fort, City Palace, Udaipur's Lake Palace, and Jodhpur's Mehrangarh Fort are among the state's most popular tourist attractions.
The Thar Desert, also known as the Great Indian Desert, encompasses a large chunk of Rajasthan, creating a distinct environment and providing possibilities for desert safaris and camel rides.
Diwali, Holi, and the Pushkar Camel Fair are among the many colorful festivities celebrated in the state. Folk music and dance styles such as Ghoomar and Kalbeliya contribute to Rajasthan's diverse cultural tapestry.
Rajasthan has 33 districts, each with its distinct administrative and cultural identity. Jaipur, Jodhpur, Udaipur, Kota, Ajmer, and Bikaner are among the prominent districts.
Rajasthani cuisine is recognized for its rich flavors and inventive use of spices. Popular dishes that showcase Rajasthani culinary heritage include Dal Baati Churma, Gatte ki Sabzi, and Ker Sangri.
Tourism, agriculture, and handicrafts are all important contributors to the Rajasthan economy. Traditional crafts in the state include block printing, ceramics, and jewelry manufacturing.
Overall, Rajasthan is a fascinating destination for people from all over the world since it combines history, culture, and natural beauty.