You may easily download a Map of Europe (mapa de Europa) from this page. Europe is a continent that is fully in the Northern Hemisphere, with the majority of its land mass in the Eastern Hemisphere. It is bounded to the north by the Arctic Ocean, to the west by the Atlantic Ocean, and to the south by the Mediterranean Sea. Europe is often thought to be divided from Asia to the east by the Ural Mountains, the Ural River, the Caspian Sea, and the Caucasus Mountains.
Map of Europe free download (mapa de europa)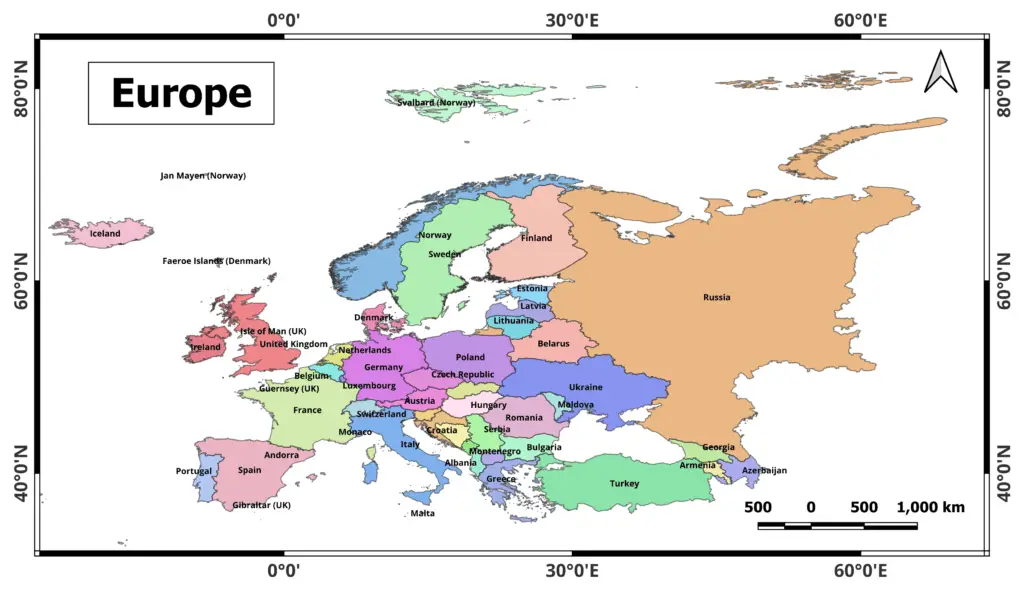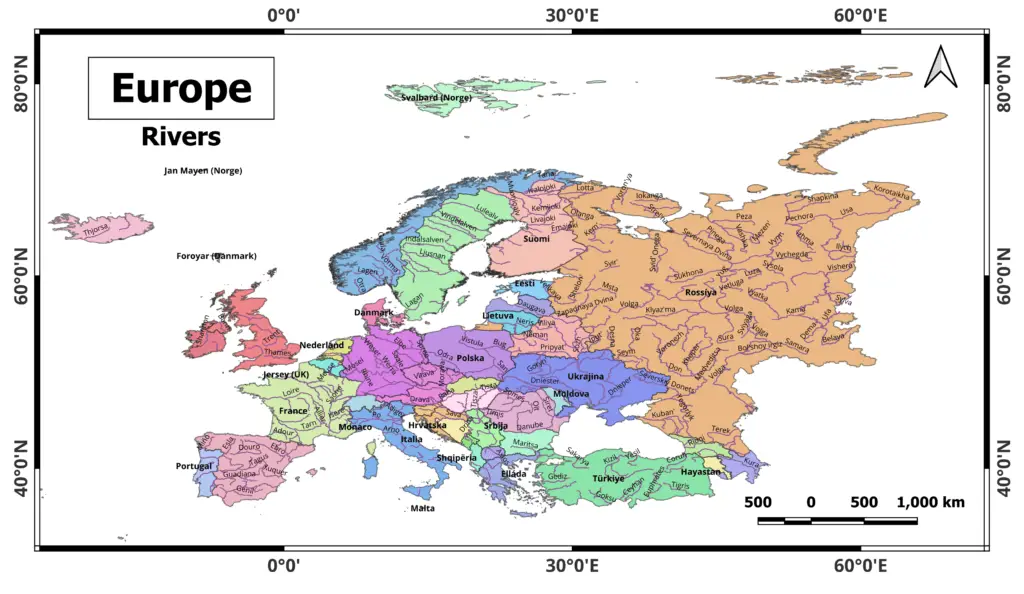 Europe is a complex continent with a rich history as well as a wide range of cultures, languages, and landscapes. France, Germany, the United Kingdom, Italy, Spain, Russia, and many other significant European countries are represented. The continent is well-known for its historical landmarks, art, literature, and scientific and technological accomplishments.
The European Union (EU) is a 27-country economic and political union that has come together to foster economic cooperation, free trade, and common policy in a variety of areas. Some European countries have chosen to keep their sovereignty and independence rather than join the EU.
Overall, Europe is an enthralling and vibrant continent with a plethora of experiences to offer both tourists and visitors.