From here you can easily download Bihar map pdf as well as Bihar blank map free of cost and high quality.
Bihar Map pdf download (free)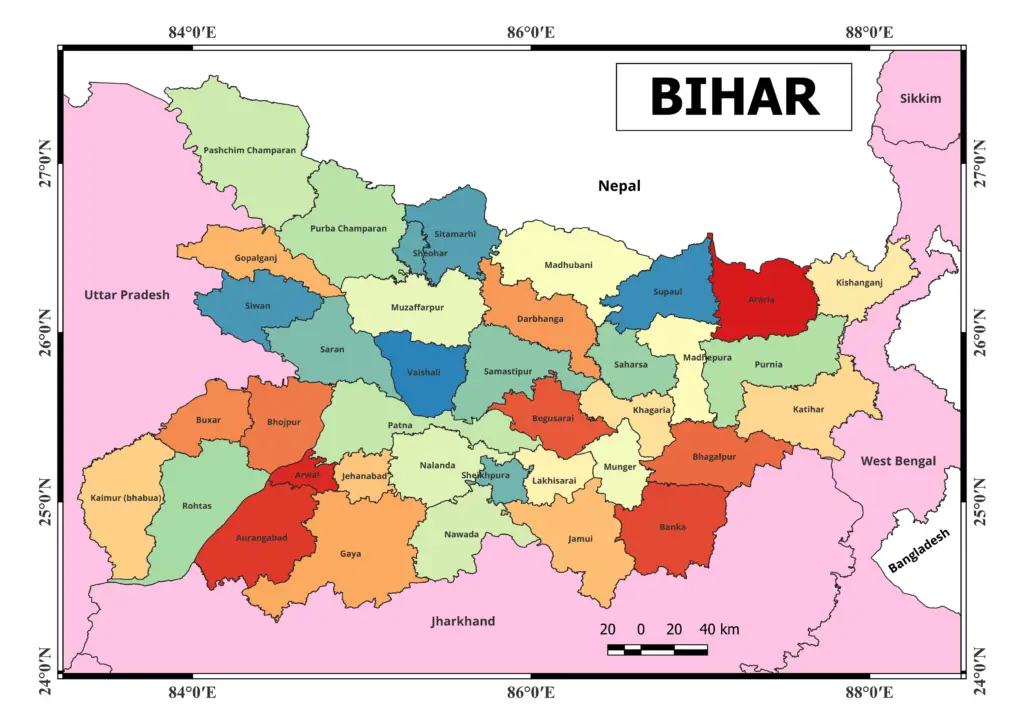 Bihar Map pdf
Bihar blank map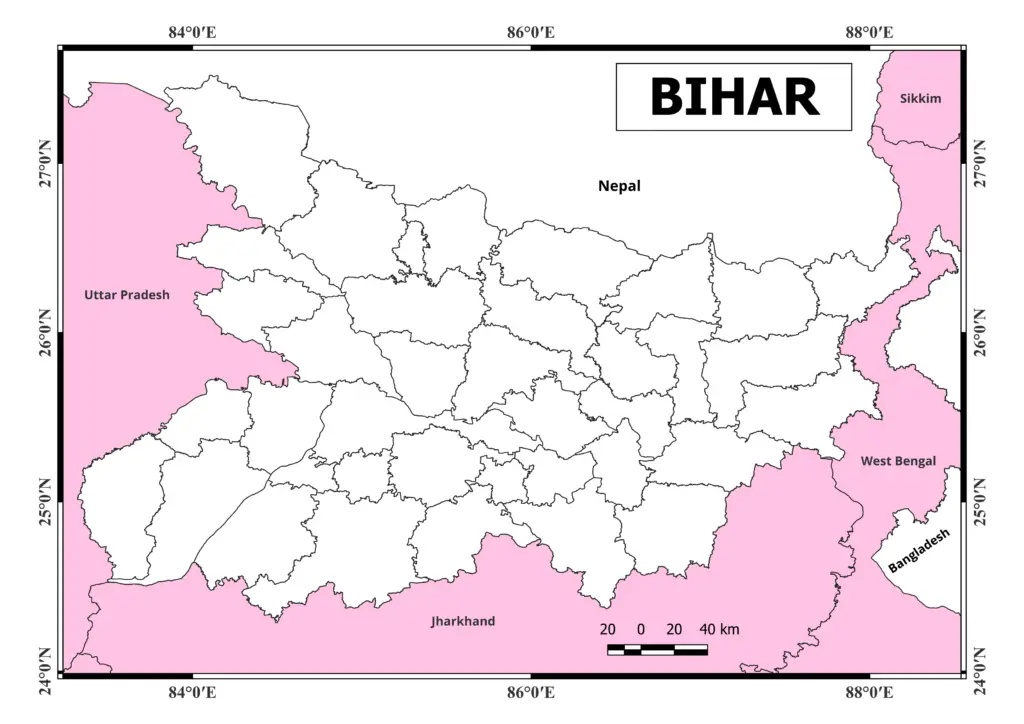 Bihar is an Indian state in the country's east. It is bounded on the west by Uttar Pradesh, on the north by Nepal, on the east by West Bengal, and on the south by Jharkhand. Patna is Bihar's capital city. The state is well-known for its unique geographical features, rich cultural history, and historical significance.
Certainly, here are the names of the 38 districts in Bihar as of my last update:
Araria
Arwal
Aurangabad
Banka
Begusarai
Bhagalpur
Bhojpur
Buxar
Darbhanga
East Champaran (Purbi Champaran)
Gaya
Gopalganj
Jamui
Jehanabad
Kaimur
Katihar
Khagaria
Kishanganj
Lakhisarai
Madhepura
Madhubani
Munger
Muzaffarpur
Nalanda
Nawada
Patna
Purnia
Rohtas
Saharsa
Samastipur
Saran
Sheikhpura
Sheohar
Sitamarhi
Siwan
Supaul
Vaishali
West Champaran (Pashchim Champaran)
Bihar's political map depicts its administrative divisions, significant cities, and main transit links. Bihar's major cities are Patna, Gaya, Bhagalpur, Muzaffarpur, and Darbhanga. The state is traversed by the Ganges River, one of India's most revered rivers.
Bihar's landscape is diverse, with fertile plains in the north and west, as well as more steep territory in the south. The birthplace of Lord Buddha and a center of ancient Indian civilization, the state has a rich history.
Please keep in mind that the information presented here is current as of my last update in September 2021. For the most up-to-date information, it's always a good idea to consult an updated map or trusted sources.
N.B. These maps are shared for educational purposes only.