You can downlead Tenerife map from this page. Tenerife is Spain's largest and most populous of the seven Canary Islands. The Atlantic Ocean off northwest Africa's coast hosts it. Tenerife is famous for its natural beauty, diversified landscapes, and vibrant culture.
Tenerife Map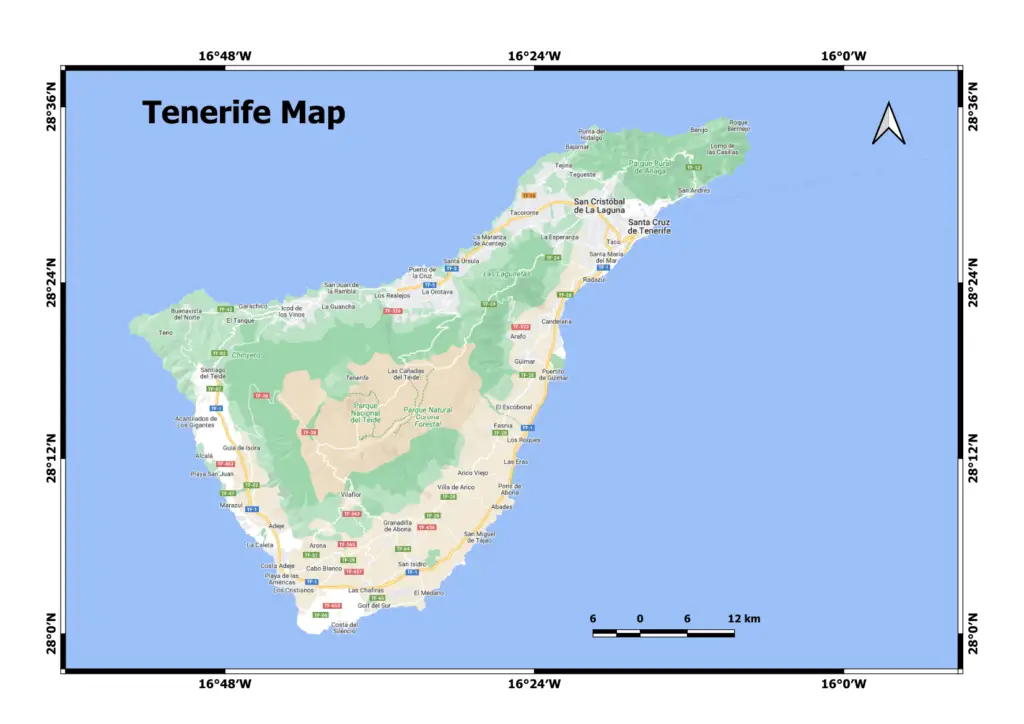 Tenerife Map pdf download
Tenerife Street Map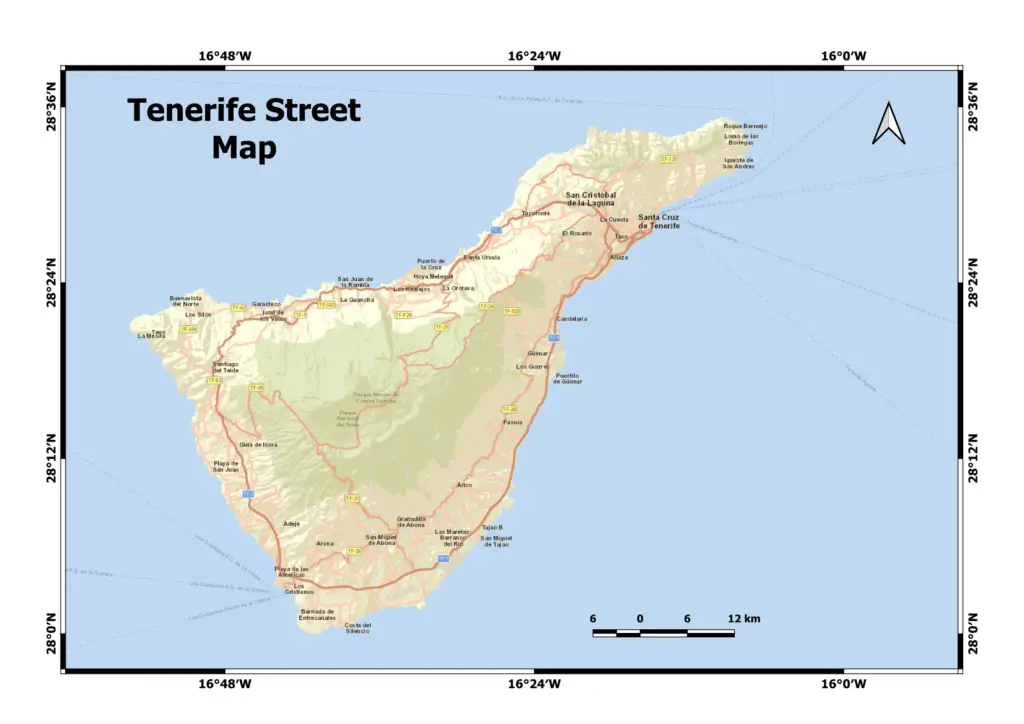 Tenerife Map (free download)
Geography: Tenerife has beaches, mountains, woods, and volcanoes. The island's dormant volcano, Mount Teide, is Spain's tallest. UNESCO World Heritage Site Teide National Park, home to Mount Teide, is a renowned hiking and adventure site.
Climate: Tenerife's pleasant subtropical climate attracts tourists year-round. The south is warmer and dryer, whereas the north is colder and greener due to trade breezes.
Tourism: The island's tourism business draws visitors from throughout the world. Tenerife has stunning beaches, water sports, hiking routes, and cultural institutions. Playa de las Américas, Los Cristianos, and Costa Adeje attract tourists.
Cultural Attractions: Tenerife's Spanish and Guanche cultures are rich. The capital of Tenerife, Santa Cruz, hosts cultural events and festivals. One of the world's largest and most famous carnivals is Santa Cruz de Tenerife.
Gastronomy: Spanish and African flavours affect Canarian food. Traditional foods include "papas arrugadas" (wrinkled potatoes), "mojo" sauce, and "gofio" (roasted grain flour). Locals also eat seafood.
Wildlife: Due to its unusual location, Tenerife boasts a rich flora and wildlife, some of which are endemic. Popular birdwatching here allows you to see diverse species in their settings.
Transport: Tenerife's two main airports, TFN and TFS, connect the island to many international destinations. The island is easy to navigate because to its large transportation network.
The official languages are Spanish and Canarian Spanish, which has local accents. Tourist regions speak English.
Tenerife's natural beauty, cultural diversity, and agreeable climate attract travelers seeking relaxation and adventure.
N.B. Maps are shared only for educational purposes.