From this article, you can freely download the India Political Map PDF and the detailed India Political Map PDF with all states.
India Political Map free download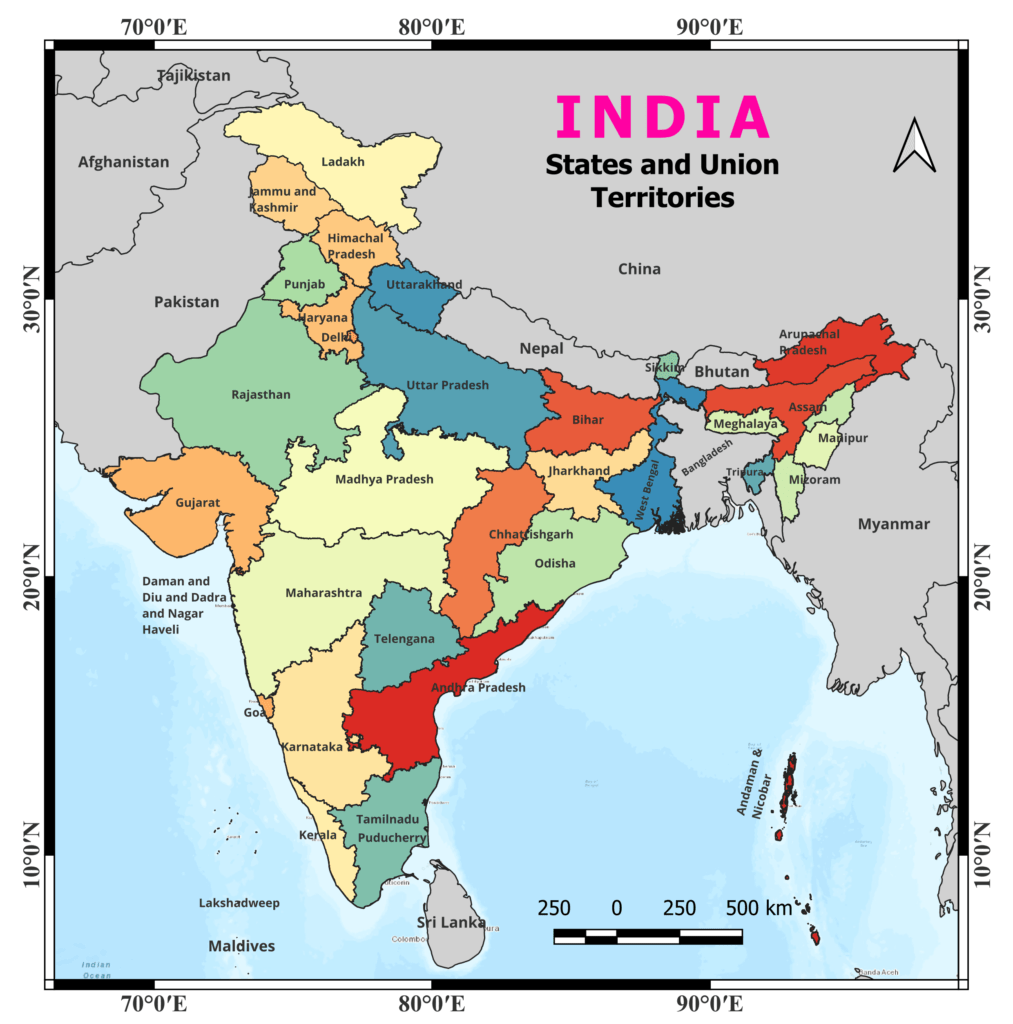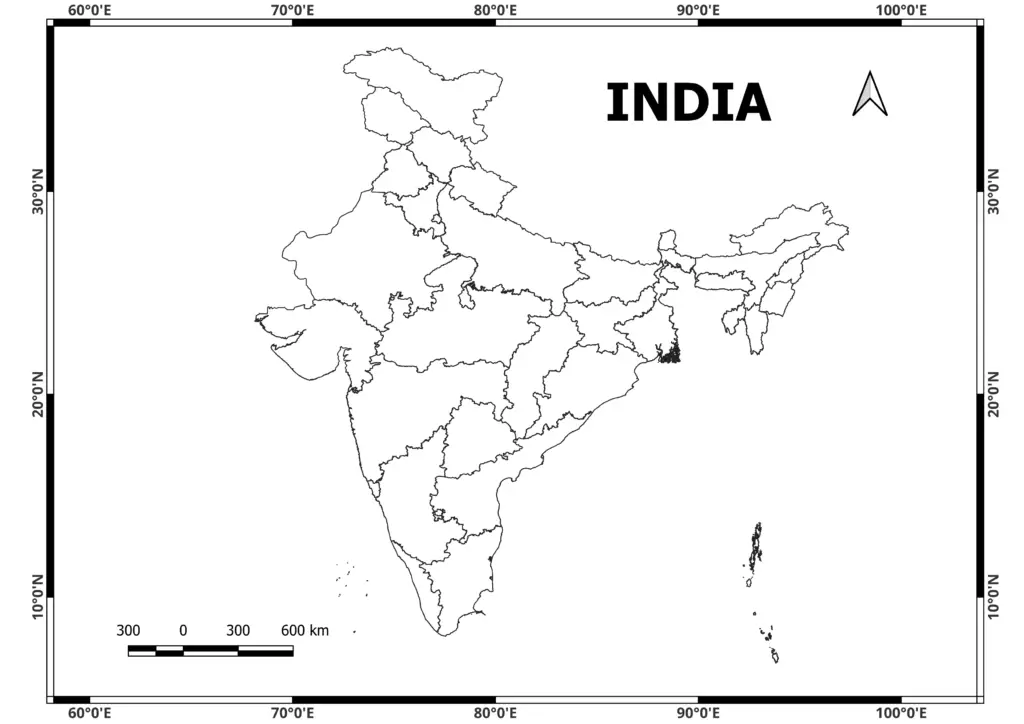 November 26, 2022 by Admin
India is located in South Asia and has borders with Pakistan to the northwest, China and Nepal to the north, Bhutan to the northeast, and Bangladesh and Myanmar to the east. The Indian Ocean surrounds it to the south.
The United States is divided into 28 states and 8 union territories. Uttar Pradesh, Maharashtra, Tamil Nadu, and Gujarat are among the important states. New Delhi, the country's capital, is located in the northwestern section of the country.
The political map of India depicts the country's diversified landscape, which ranges from the Himalayan mountain range in the north to the rich Gangetic plains, the arid Thar Desert in the west, and coastal areas in the south. The map also includes significant rivers such as the Ganges, Yamuna, and Brahmaputra, as well as key cities such as Mumbai, Kolkata, Chennai, and Bengaluru.
Please keep in mind that political boundaries and other details can change over time owing to a variety of circumstances, so it's always a good idea to consult an up-to-date map from a trustworthy source.
N.B. These maps are shared only for educational purposes.